« Back to News
Future Energy Systems' Undergraduate Research Initiative: Researching Opportunities
Posted on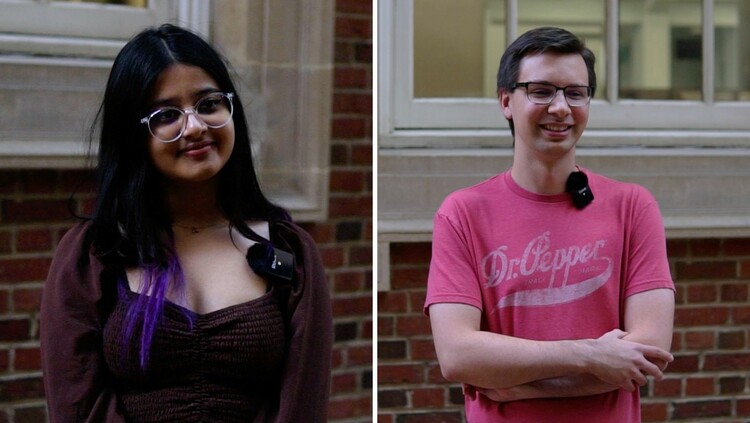 The Undergraduate Research Initiative (URI) Stipend offers undergraduate students an opportunity to work on cutting-edge research or creative projects here on the University of Alberta Campus. Students are mentored by graduate students and Principal Investigators as they gain hands-on experience working in a research environment.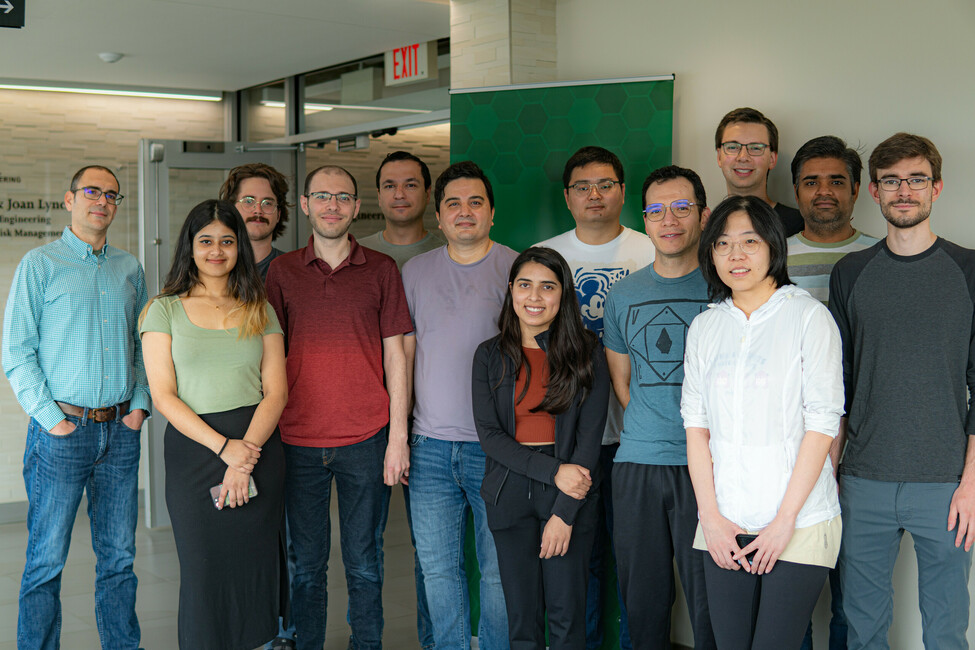 Anwesha Majumder is one of the undergraduate students who worked in a Future Energy Systems lab this past summer, under the supervision of masters student Jasper Eitzen and Principal Investigator Dr. Marc Secanell. All three shared their perspectives about what it was like working in the lab as an undergrad student, a mentor, and a lead investigator and their experience with the URI Stipend. 
Jasper Eitzen completed a mechanical engineering bachelors here at the University of Alberta. He spent time at the University of Bremen in Germany completing a research internship. Jasper was introduced to Dr. Marc Secanell when he took an elective course on energy conversion technology, including hydrogen fuel cells. Jasper quickly became interested in Marc's research, which led him to complete a masters degree in mechanical engineering.
Like Jasper, Anwesha is completing her undergrad in mechanical engineering with a minor in mathematics. Her primary interest is in aerospace, and wanted to do some meaningful work over the summer and preferably gain experience in research. She was introduced to Marc's research through some scouting of her own: "I was looking into sustainable research in my faculty, when I came across Marc's research which is on sustainable energy production using hydrogen fuel cells. I reached out to ask for an opportunity to work in his lab. We met and he redirected me to the Undergraduate Research Initiative Stipend."
After submitting a successful a proposal for the URI Stipend, Anwesha was granted the opportunity to work in Marc's lab for four months. 
"It was a little overwhelming at first, but I got the hang of it pretty quickly and everyone was really friendly and helpful when I needed it. Jasper was a good mentor, he was patient with me when I was learning," she recounts. "I had a 10:00 to 5:00 routine and the first month was mostly training. I learned technical skills, like how to characterize catalyst inks used in fuel cells, set up the test stations, and assemble the electrolysis cells and then I also learned soft skills. I got better at interpreting my data and I learned how to communicate my results with confidence." 
Skill development for students participating in the URI program is valuable for their development, both during their studies and after graduation. Marc explains: "Most companies working on the development of zero-emission technologies, such as fuel cells and electrolyzers, require employees with at least graduate-level knowledge. URI offers an opportunity to gain some of this knowledge in a hands-on environment."
The program's benefits don't stop at the participating undergraduates. For Jasper, this past summer represented the opportunity to step into a mentoring role for the first time: "It was my last year as a student and since I knew I was sticking around as a research assistant, this was an opportunity to share what I knew about the research process. It was also a chance to build up my teaching skills for whatever comes next for me."
For his part, Marc values seeing his students grow: "I enjoy getting to know them and seeing how their knowledge grows from the beginning, when they barely know how to navigate the lab, to the end, when they can test fuel cells and electrolyzers almost independently."
Jasper adds that mentoring helped shift his perspective: "Looking back, teaching someone else about the process I've become so familiar with helped me build the skills to communicate better. After two years of the same work, it's easy to get comfortable. Mentoring helped me remember why I enjoyed this work so much in the first place. And Anwesha was great to work with this summer. She learned super fast, even faster than me. Once she knew her way around the lab, it was great having an extra set of hands and a fresh set of eyes to help out." 
For Anwesha, this experience gave her a new lens through which to consider her future "I still want to work in the aerospace industry, but working in Marc's lab taught me about sustainable practices that I wouldn't've known about otherwise. I learned how these practices might be useful in the industry I eventually want to go into." She also learned a lot about herself: "I remember thinking everything was so overwhelming at first, but by the end, it was neat to realize how much I learned and became confident in." 
Anwesha's advice to other students? Take the chance and apply.
"URI is a good place to start if you're looking for a good research experience," she says. "It's a good way to know if research aligns with your goals, and you actually get to work in a lab."
She also offers particular advice for women in STEM: " It's okay to feel intimidated and scared at the beginning because there aren't too many of us in the field. Sometimes you can feel like you just blend in, but gaining real experiences like this one and finding good support can help build the confidence that you are in the right place, that you do belong in this field. You're going to be fine as you go along."
More about the Undergraduate Research Initiative Stipend
Stipends for Future Energy Systems projects are currently being offered to the following groups: women, students with disabilities, First Nations, Metis, and Inuit (FNMI) students, and/or members of visible minority groups. To be eligible for work on any Future Energy Systems project, applicants must self-identify with one or more of the aforementioned groups, and have a primary supervisor who is or directly associated with a FES Principal Investigator (PI), in addition to meeting other requirements for the URI Stipend. 
Further Reading on Dr. Secanell's projects
Storing energy in hydrogen: News