Our Team
For information about our team's organizational structure, roles and responsibilities, click here.
M. Anne Naeth, PhD, PAg, PBiol, FSTLHE, FCSSS
Director
Anne Naeth is a Professor in the Department of Renewable Resources, and the Associate Dean (Research and Graduate Studies) in the Faculty of Agricultural, Life and Environmental Sciences. She is the recipient of multiple research and teaching awards. Since 2011 she has served as the Director of the University of Alberta's Land Reclamation International Graduate School, and since 2017 she has co-led the Future Energy Systems Land and Water theme. She is the Director of the University of Alberta's Energy Systems Signature Area of teaching and research, which formally launched in May 2019.
Anne completed her BSc, MSc, and PhD at the University of Alberta, and was the first student at the institution to complete a graduate degree in the field of land reclamation. She joined the Department of Renewable Resources in 1993.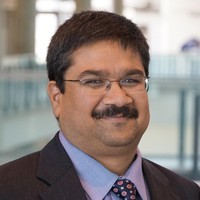 Amit Kumar, PhD, PEng
Deputy Director (Research)
Since September 2012 Amit Kumar has held the NSERC/Cenovus/Alberta Innovates Associate Industrial Research Chair in Energy and Environmental Systems Engineering. He is the Cenovus Energy Endowed Chair in Environmental Engineering in the Department of Mechanical Engineering at the University of Alberta. His research group works on integrated energy and environmental modeling, life cycle assessment, and techno-economic assessment of conventional and non-conventional energy systems.
Amit received his BSc in Energy Engineering from the Indian Institute of Technology, Kharagpur, India, and his MSc in Energy Technology from the Asian Institute of Technology. He completed his PhD at the University of Alberta in 2004 and rejoined the university after completing his Post-Doctoral Fellowship at the University of British Columbia.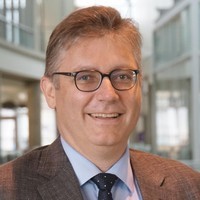 Stefan Scherer, PhD
Executive Director (Administration)
Before joining Future Energy Systems, Stefan Scherer served as Special Advisor to the University of Alberta's Vice-President (Research), and Managing Director of the Helmholtz-Alberta Initiative. In that capacity he oversaw the establishment of strong relationships between the University of Alberta and international research partners in health sciences, the environment, and energy. He coordinated the University of Alberta's membership in the Worldwide Universities Network (WUN) until 2017.
Stefan received his PhD in Experimental Physics from the University of Bern, Switzerland with a project focused on instrument development for space applications for the European Space Agency's Rosetta project. He has since held various European and North American positions in academia and the automotive industry.
Kenneth Tam, MA
Communications Associate
Kenneth Tam came to Edmonton in 2014 to join the University of Alberta's Alberta Land Institute as Communications Coordinator. He previously served as Communications Consultant for Kitchener–Waterloo Member of Parliament Peter Braid, and spent four years as an advisor in the investment sector. While completing his MA in History at Wilfrid Laurier University, he received a Balsillie Fellowship from the Centre for International Governance Innovation, and in that capacity worked for Canada's former Ambassador and Permanent Representative to the United Nations, Paul Heinbecker.
Hailing from Newfoundland, Kenneth is also a novelist with extensive and award-winning experience in the Canadian publishing industry.
Zaya Yansanjav, PhD
Senior Financial Analyst
Zaya Yansanjav came to the University of Alberta as a post-doctoral fellow, then joined the Faculty of Agricultural, Life and Environmental Sciences as a financial administrator in 2012. In 2018 she joined the Future Energy Systems team and now monitors the direct spending of research funds, interprets CFREF requirements and guidelines for researchers, reviews and approves expense claims, and leads expenditure testing to determine whether expenses are eligible and compliant with program policies and procedures.
Zaya holds a PhD in Microbiology from Masaryk University, Czech Republic, and is commencing preparatory courses to enter the CPA designation program in late 2019.