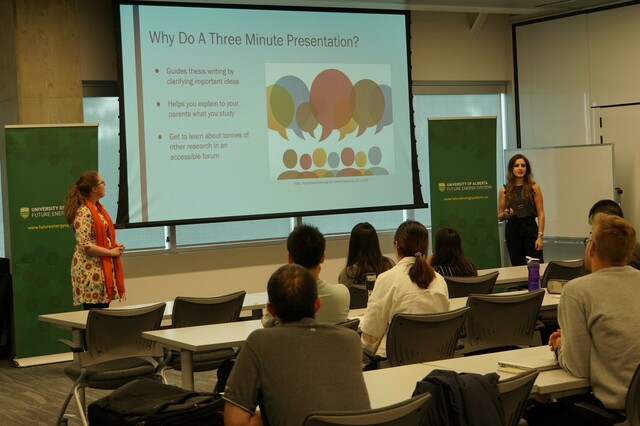 Need help with a presentation, poster, or non-technical writing?
Peers in Research Communication (PIRC) is a group of Future Energy Systems graduate students who provide advice and mentorship on presentations, 3MT pitches, posters, and non-technical writing projects.
At the 2019 Student and Post-Doctoral Fellow Colloquium, four of seven presentation, pitch, and poster winners (selected by judges and audience vote) received mentorship from PIRC.
To book an appointment, complete the form below.