Future Energy Systems Official Statement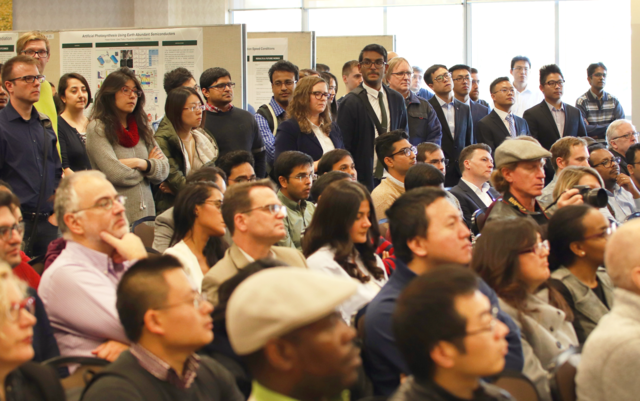 Future Energy Systems (FES) is focused on leading the energy transition with a vision of optimal, fair, and environmentally responsible energy systems. Achieving this vision will rely on the research of many individuals across many fields, contributing to an interdisciplinary, intersectional environment where progress and pursuit of knowledge comes first, free from personal, social, or political bias.
New knowledge with enhanced value and veracity will be more readily acquired when a diverse group, sharing different experiences and expertise, collaborate in its pursuit. Doors can be opened, unconsidered possibilities pursued, and intractable problems addressed in new ways. FES actively and enthusiastically supports all who pursue and contribute to seeking that knowledge. 
Equity, diversity, and inclusion (EDI) are important aspects of this vision for progress. FES envisions EDI being understood and reframed as a concept; not as efforts separate from our work, but as central components of effective, high-quality research. As the FES community pursues a deeper understanding of EDI in research, we expand relevant knowledge and strategies, and better support all our members. 
FES requires all personnel to support the creation and maintenance of safe spaces for all individuals. An environment where all can feel included, valued, and open to participation is critical to ensuring equity for all. As all persons are granted equal opportunities, creativity, innovation, and personal and professional achievements flourish.
FES accepts and supports personnel based on the merit of their achievements and proposals, unencumbered by prejudice based in race, gender, disability, culture, sexual orientation, religion, or any other personal characteristics. Our policy includes just and unbiased hiring, supervision, and mentorship, with all reasonable accommodations. An environment where open, frank, well-intentioned discussion can take place without fear of reprisal, is central to this vision. Principal investigators, co-investigators, and supervisors must be open to their personnel to discuss EDI matters, and work with them to ensure a safe working space.
FES sponsored or operated events will accommodate all personnel as feasible. This includes: accessibility for persons with disabilities, dietary considerations for catered events, and flexible scheduling for those with religious doctrines (e.g. regular prayer or days of rest) or other personal or social responsibilities. 
FES supports the physical and mental health of all personnel. All necessary medical treatments, including those specific to mental health, will be supported by supervisors. When such matters are disclosed, information will remain confidential at the discretion of the individual. Individuals will not be disadvantaged, mistreated, or stigmatized for efforts to support their ongoing good health. 
Through following these basic tenets of equity, diversity, and inclusivity, FES will support development of safe spaces for all to participate. We invite all to join us as we reframe EDI as a central pillar in our research path forward.