A Public Lecture Series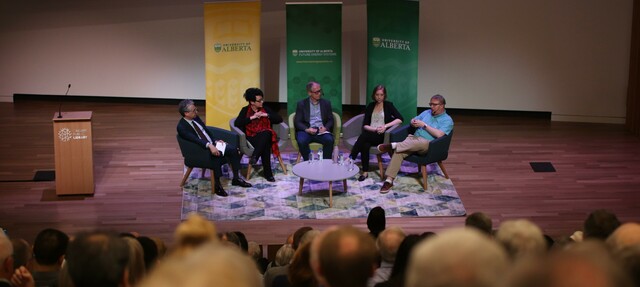 Energy Talks is a speaker series featuring groundbreaking research presented by experts from the University of Alberta's Future Energy Systems research initiative and Energy Systems Signature Area. Energy Talks lectures can be delivered in numerous venues across Canada, in partnership with local host organizations.
If you are interested in hosting an Energy Talks lecture, please contact fescom@ualberta.ca indicating your organization, preferred topic(s), proposed date, and audience. Please note that due to research and teaching obligations, our research group may not be able to accommodate all requests.
Upcoming Dates
The best is yet to come? How beliefs on oil & gas's future shape our energy transition (January 26, 2022) 
What shapes support for energy transition in Alberta, where the economy is heavily dependent on the oil and gas industry? This talk examines how Albertans feel about the shift away from fossil fuels. While research on public attitudes toward climate policy usually points to partisanship as a key factor shaping support for energy transition, in oil and gas economies, other factors become important, such as our beliefs about the future of the industry and our identification with the oil and gas industry. What are the implications of this for the way we design and communicate energy transition policies?

Lori Thorlakson is Professor in the Department of Political Science at the University of Alberta. She holds a PhD from the London School of Economics. With Dr. Melanee Thomas, she is the co-PI of the Future Energy Systems project, Assessing Political Pathways of Energy Transition, which examines drivers of public opinion on climate policies in Canadian provinces and the relationship between elite framing of energy issues and public opinion.