« Back to News
Supporting Sustainable Development at the University
Posted on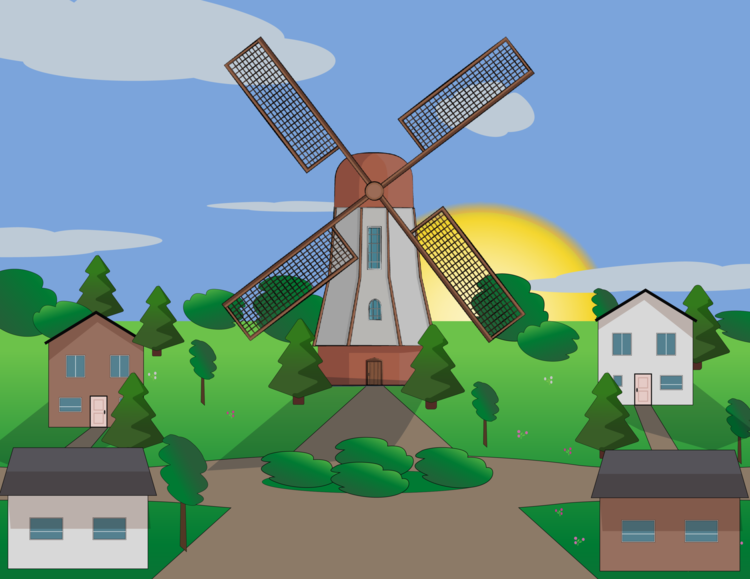 In 2015, the United Nations outlined 17 Sustainable Development Goals (SDGs) as an urgent call to action in response to inequality and the climate crisis. All 193 United Nations member states agreed to the goals as a representation of global partnership now and in the future. The 17 goals are multidisciplinary, ranging from protecting the environment and our resources, to ensuring accessible education and reducing poverty and inequality around the world.
The work of Future Energy Systems researchers directly supports the University of Alberta's commitment to align its research interests with the SDGs, and specifically Goal number 7, which prioritizes affordable and clean energy. In fact, just this year, the U of A made the top 10 of the Times Higher Education Overall Impact Rankings—a list that assesses universities based on their progress aligning with the SDGs. 
Future Energy Systems research intersects with many natural sciences, but the benefit of being multidisciplinary is that our reach goes much further than just STEM-based projects. Over the past six years of our existence, a number of our projects have had a considerable impact on Northern communities and understanding how to facilitate a just energy transition so no one gets left behind.
One such project has been led by Dr. Sandeep Agrawal, an Earth and Atmospheric Sciences professor and Associate Dean in the Faculty of Graduate Studies and Research, who researches multiculturalism, planning policies, and the intersection of urban planning, human rights and the energy transition.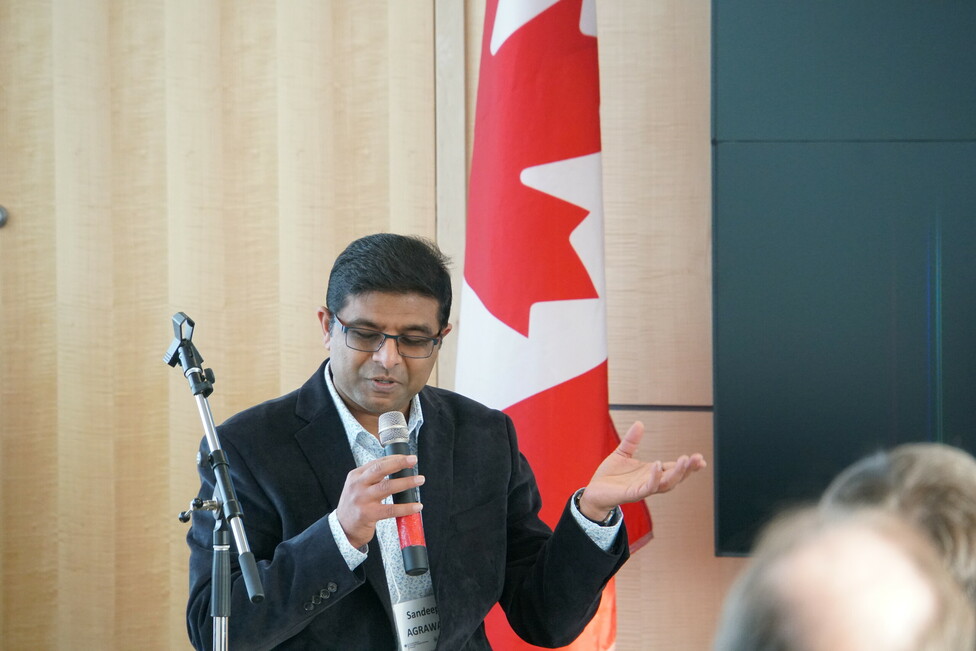 After spending some time in the engineering and architecture fields in India and Winnipeg, Manitoba, he completed a masters and PhD in city planning at the University of Illinois and spent some time in St. Louis, Missouri before moving to the Toronto Metropolitan University (Formerly, Ryerson University). Sandeep has been at the University of Alberta since 2013, where he has established the School of Urban and Regional Planning, which houses the bachelors, masters, and PhD programs in urban planning.
With Edmonton's impressive urban sprawl, the city became a natural area of interest. His research at Future Energy Systems has focused on energy accessibility, housing, and homelessness in northern Canada, including establishing a nexus as well as exploring best practices for the energy transition. He's also looking at climate change and opportunities for the energy transition on municipal and community levels in Edmonton. 
At the neighbourhood level, Sandeep has conducted GHG modelling to identify how building typology, travel behaviour, land use, and location affect GHG emissions per neighbourhood. In areas of higher emissions, his team has identified urban heat islands because of their tendencies to have significantly less vegetation, leading to higher temperatures than other areas of Edmonton. This is a topic of particular interest in Edmonton, as the recently mayor Amarjeet Sohi announced a joint investment with the federal government to plant 1.5 million trees around Edmonton to cool urban centres.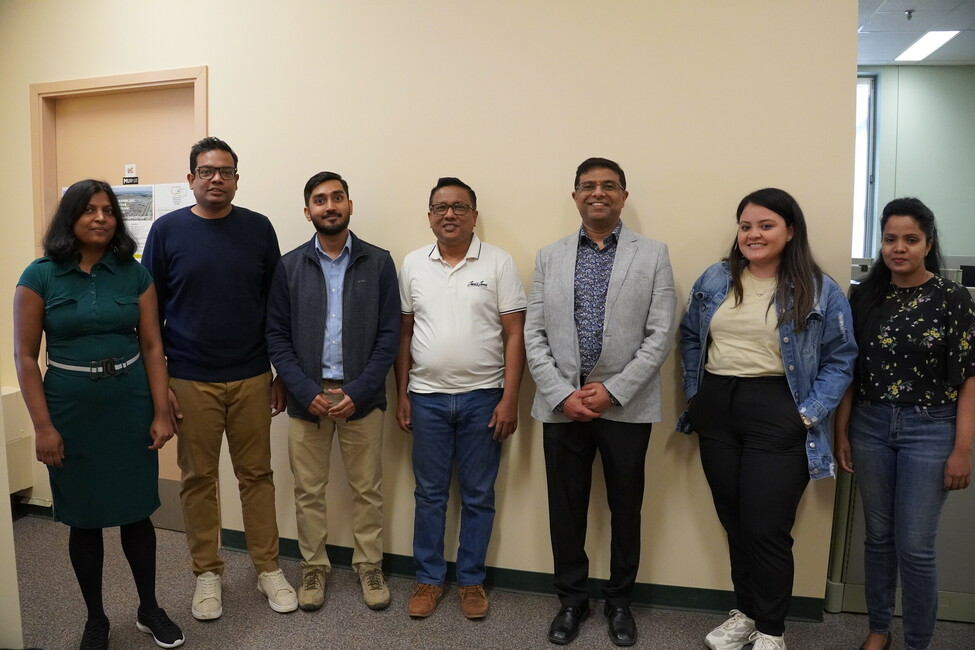 If there's one thing Sandeep hopes to achieve with his research, it's informing better urban planning decision-making and policies: "It's important to know how urban planning policy decisions are impacting our lives," Sandeep says. "Energy and society brings together the ideas of energy, energy use, and transportation to city planning. It makes us consider why in addition to what or how. For decision-makers, so much public funding goes into research and academia, and it's important that they're informed by research so that decisions can be made in everyone's best interests."
When it comes to society and the energy transition, getting decision-makers on board is half the challenge to achieve clean and affordable energy for everyone. Dr. Lori Thorlakson of the University of Alberta's political science department and Dr. Melanee Thomas of the University of Calgary and their research on Assessing Political Pathways for Energy Transition focuses on the political pathways to support Sustainable Development Goal #7. 
Popular narratives tend to place most responsibility of the energy transition on the general public, but Lori's research seeks to understand the political and elite responsibility of climate policies and the energy transition and the dynamic between the public. Since 2018, Dr. Thorlakson has been investigating how the effects of public and elite opinion on the energy transition can affect the adoption of energy and climate policies. 
Through survey methods, the research revealed that messages about climate and the energy transition had varying support depending on who the message came from and what their societal role is. Messages also received varying support depending on who the audience is and what they identify with. For example, people had a greater tendency to trust the opinions of businesses, rather than that of scientists or politicians, even when the latter had similar policies on the same issue. Elite opinion influences public perspective. 
In addition to the surveys, Lori's team analyzed reports from corporations across Canada for messaging related to the energy transition or climate change. Considerations included how they positioned the issue, what the messaging was, and how much of an impact companies' efforts had. From her analysis, it was clear that most companies understood that climate change is a top issue, and that avoiding statements on climate change puts companies at risk for reputational backlash from the public, especially in the oil and gas industry. Public opinion influences elite priorities and the nature of the policies pushed through. 
Political parties can fall victim to the same reputational risk that companies can, and it's important that people understand the full spectrum of risk, cost, opportunity, and economic gain associated with the energy transition, not just the parts of it they want to hear. Because of the interdependent nature of elite and public opinions, and the influence they have on policy, Lori's advice is to prove the hard work: "You can tell people anything they want to hear, but unless they trust the message and see real results, public opinion won't shift anytime soon." 
The energy transition is more than scientific innovation and shiny, new technology. At the end of the day, both Dr. Sandeep Agrawal's and Dr. Lori Thorlakson's research demonstrates the importance of considering social and political aspects of the energy transition, and how we can work toward a society with clean, affordable energy for all. 
Further Reading
'1.5 million trees': Edmonton mayor announces joint investment to increase urban forest canopy 
Full article: If it ain't broke, don't fix it: how the public's economic confidence in the fossil fuel industry reduces support for a clean energy transition 
Impact Rankings 2023 | Times Higher Education (THE)
Islands in the heat: research reveals urban hotspots in Edmonton: News - Future Energy Systems 
Party to the Transition: News - Future Energy Systems 
Regional Development | City of Edmonton
THE 17 GOALS | Sustainable Development
U of A ranked seventh in the world for impact on sustainability: News - Future Energy Systems