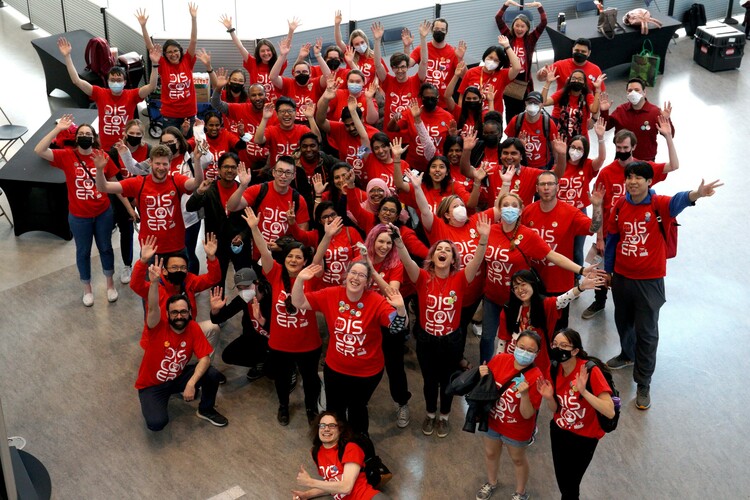 Future Energy Systems outreach and engagement team wins 2022 STEAM Green Award from Science Rendezvous
Sharing knowledge about energy systems and their impact on our climate has been a priority for Future Energy Systems researchers and staff since the program's launch in 2017. Through the pandemic, the FES outreach and engagement program expanded online, reaching hundreds of thousands of individuals across Canada and around the world through novel new creations like the children's book series, The Energy Adventure of Tommy and Remi. 
In 2022, the FES team participated in Science Rendezvous, a nation-wide one-day festival that was part of NSERC's Science Odyssey week with fun activities for children across Canada. Partnering with TELUS World of Science Edmonton, the FES team organized an Energy Adventure that was attended by nearly 1,000 people on Saturday, May 7. You can read more about the event here.
Earlier today, Science Odyssey announced that the FES team has earned the 2022 STEAM Green Award, which recognizes individuals and groups whose vision and leadership were essential for developing a Science Rendezvous event that went above and beyond, creating a truly exceptional experience for participants and volunteers, and who have also planned and delivered other exceptional green-themed events.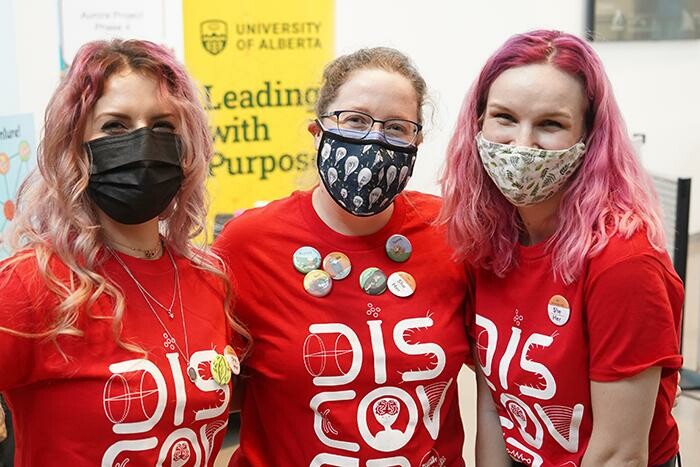 FES team members Dr. Catherine Tays, Dr. Valerie Miller, and Kaitlin Pylypa at the Energy Adventure event.
Congratulations to Outreach and Engagement Coordinator Dr. Valerie Miller and Multimedia Content Producer Kaitlin Pylypa, who created The Energy Adventures of Tommy and Remi series, and were lead planners of the event. In announcing the award, Science Rendezvous also recognized the contributions of Dr. Catherine Tays, Sam Ferraz, Kenneth Tam, and Dr. M Anne Naeth, and noted the FES team's involvement with other major events like the City of Edmonton's Hydrogen + EV Expo in September, and the launch of the Energy Explorers training program.
The FES team is working with TELUS World of Science Edmonton for another Science Rendezvous event on May 13, 2023. Anyone interested in volunteering can register using this form.
Graduate students and post-doctoral fellows conducting energy research at the University of Alberta are also welcome to apply to the Energy Explorers science communications training program, which trains participants to build skills and create activities for outreach events. The next session will be offered in June 2023. Those interested in participating can contact Valerie Miller at vsmiller@ualberta.ca. 
FES Partners Acknowledged by Science Rendezvous as part of the award:
Women in Scholarship, Engineering, Science, and Technology (WISEST)
UAlberta EcoCar
G2V Optics
Youth Science Innovate Program - TeamUp Science
Professor Sherilee Harper's Research Group
2 Martian Teachers
Land Reclamation International Graduate School (LRIGS)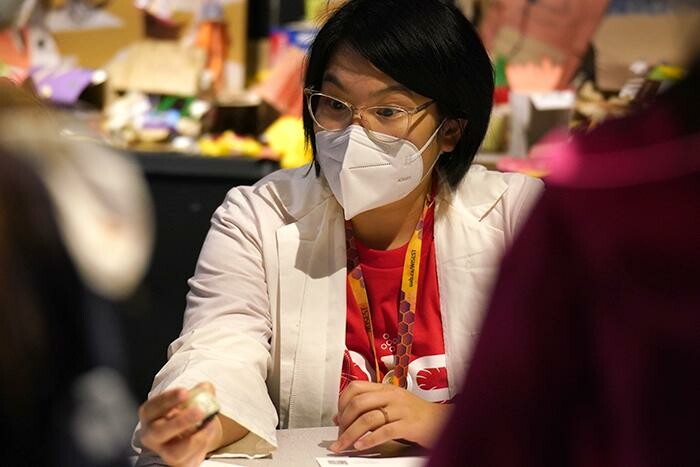 Helen Yip, WISEST Outreach Coordinator, leading children through an activity at the Energy Adventure Event.