« Back to News
Make your Science Odyssey an Energy Adventure!
Posted on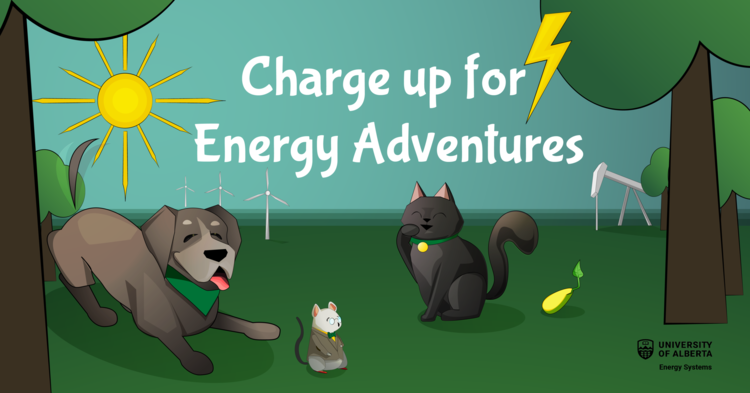 From the sun above us, to the wind in our hair, to the ground beneath our feet, energy is all around. We're all part of the story, so get involved!
From May 7 - 22, 2022, join thousands of families across the country in celebrating Science Odyssey, Canada's biggest festival of science and technology, and learn about the energy we all rely on with University of Alberta's Future Energy Systems (FES) programming, Energy Adventure.
With more than ten different events planned, online and in-person, there's something for everyone to enjoy as they learn about how energy is generated, transmitted and stored, and how it affects our society and our environment. 
Here's a taste of what's in store for our Energy Adventurers!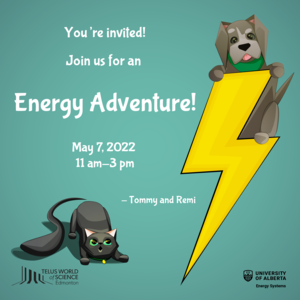 On May 7, 2022 from 11:00-15:00, join University of Alberta students and researchers at TELUS World of Science Edmonton (TWOSE) as FES kicks off the Science Odyssey with this year's Science Rendezvous, a festival and celebration of the science of energy. Guided by Tommy and Remi, the dynamic duo at the heart of FES' original children's book series The Energy Adventures of Tommy and Remi, kids and teens will have the chance to learn all about energy systems through over 18 hands-on different activities, including crafts, experiments, demos, and more. You may also win a chance to take home your own copy of Tommy and Remi's adventures!
There are also many virtual options available to take part in the Energy Adventure. On May 10, 2022, 18:00 - 19:00, join FES for "DIY Water Treatment for Kids", a fun way to start learning about water remediation while you follow along with hands-on experiments at home.
On May 12, 2022, 18:30 - 19:30, join Tommy and Remi artist Kaitlin Pylypa as she teaches an intro to illustration and how she applies those skills to science in "Drawing STEM". 
Are you curious about your impact on the planet? On May 15, 10:00 - 11:00, Dr. Neelakshi Joshi can help you answer the question "How Big Is My Carbon Footprint?".
Take part on May 17, 18:30 - 19:30, as TeamUp Science delivers "Wind Power", a fantastic primer to understanding this exciting renewable energy source.
Learn about hydrogen power on May 18, 19:00 - 20:30 with Dr. Marc Secanell in his Energy Talk, "A zero-emission energy system: Motivation, challenges and the hydrogen pathway", in partnership with the Edmonton Public Library.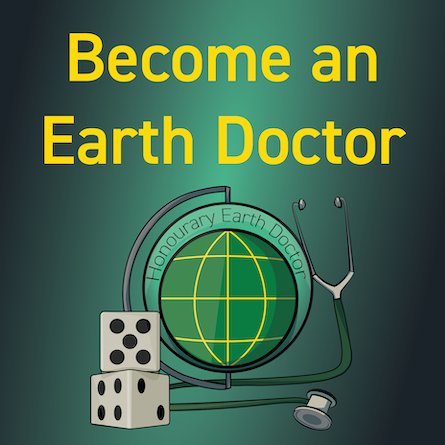 If you're a fan of games, you're in luck, as FES will also be running three sessions of "Become An Earth Doctor", a dice-rolling game where you face the challenges of land reclamation and try to heal the Earth yourself. You can take part on May 11 (17:00 - 18:00), May 20 (15:00 - 16:00), May 22 (11:00 - 12:00) — or all three days, if you like!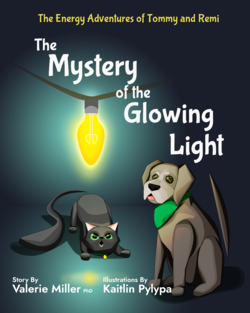 On May 19, 2022, from 19:00 - 20:00, dynamic duo Tommy and Remi will also be the stars during a special event for their second book, The Case of the Shiny Roof. Hosted by the Edmonton Public Library, this virtual event will start with a reading, followed by an open question and answer session where kids can learn more about energy, Tommy and Remi, and even the process of writing an educational storybook. Bring your questions and get ready to find out why Remi's roof is suddenly so shiny! 
Do you want to hang out with the creators of Tommy and Remi in person? Join us at the Strathcona Branch of the Edmonton Public Library!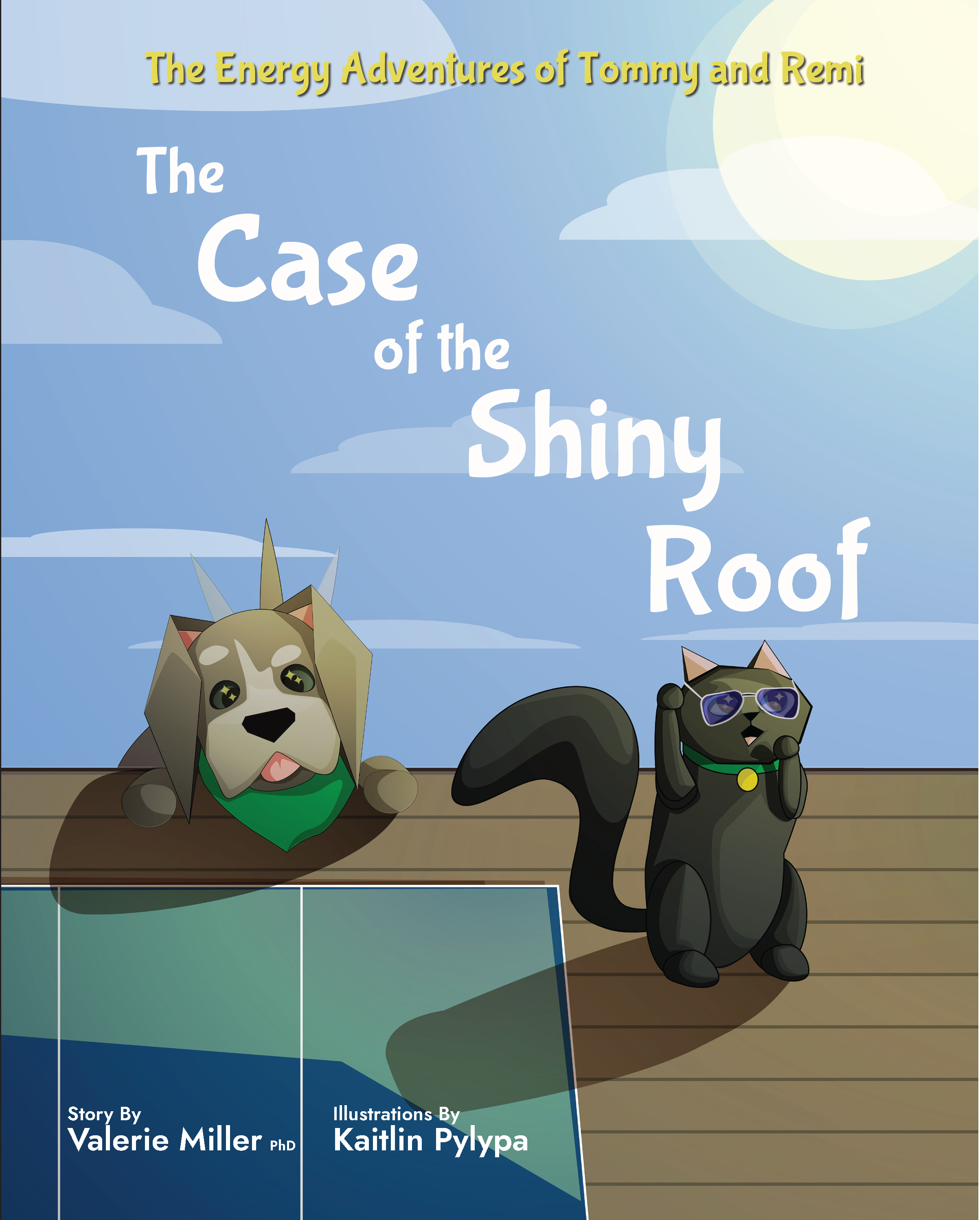 You can catch up on Tommy and Remi's first adventure with a Science Storytime on May 14, 2022, 11:00 - 12:00, which will feature a reading of The Mystery of the Glowing Light followed by hands-on experiments to explore the electricity all around us. On May 21, 11:00 - 12:00, join us again for a reading of The Case of the Shiny Roof followed by hands-on experiments to explore solar energy.
That's a lot of science, and more events are still on their way, so check out the Future Energy Systems Science Odyssey Program and Registration page for more information!