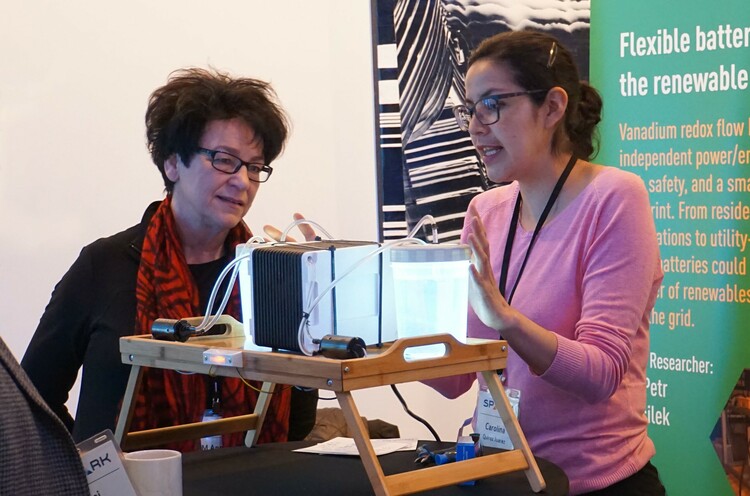 This week Edmonton hosted the 2019 edition of the SPARK conference, presented by Emissions Reduction Alberta. Entitled 'Carbon+', the event aimed to bring together some of the world's best clean technology innovators to reimagine carbon, and Future Energy Systems was an active participant. 
Four Future Energy Systems Principal Investigators were part of the conference program: David Bressler, Amit Kumar, Petr Musilek, and Ryan Li. Each contributed their expertise related to energy transition, specifically in the areas of biofuels, life-cycle analysis, energy storage and smart grids.
As part of the event's Innovation Showcase, presented by Alberta Innovates, students from three of these groups spoke with delegates from government, industry, and the research community about their groundbreaking work. 
See photos from the Future Energy Systems booth at SPARK 2019 below.
SPARK 2019 - Carbon+ Gallery