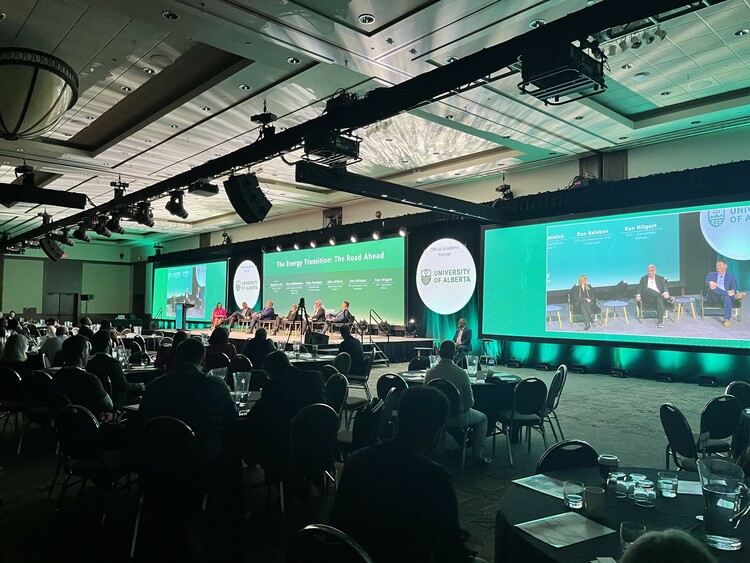 Last week, members from our Future Energy Systems team attended the Global Energy Show in Calgary, Alberta. The event ran from June 13-15 and featured strategic and technical speakers, along with an exhibition show, where we had the opportunity to promote FES, network with others in the energy space, and spread awareness of our new FES Accelerator Fund, which launched just this month. 
Operations and EDI Coordinator Anil Vinayak and Research Communications Coordinator Elyse Dzenick represented FES at the exhibition. Over the three days, our staff interacted with over 30,000 people and shared perspectives with industry experts, government officials, researchers, and new professionals entering the energy sector.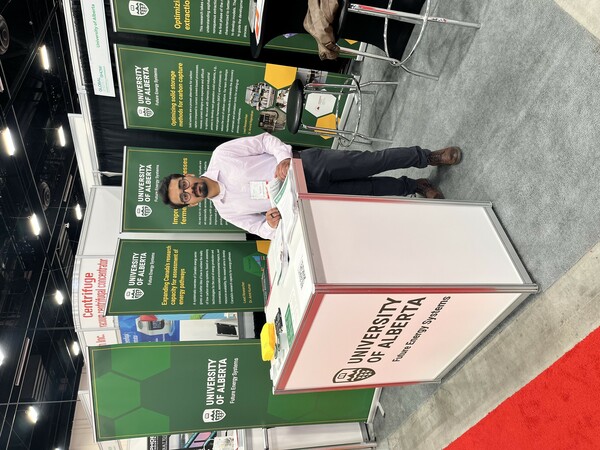 Several Future Energy Systems researchers also attended the conference as research experts in their respective fields: biofuels, carbon capture, hydrogen, and institutional efforts that support the energy transition. During the Strategic conference, Vice President (Research and Innovation) Dr. Aminah Fayek Robinson articulated the University of Alberta's efforts to accelerate the energy transition through research, technology and infrastructure. On the final day of the conference, carbon capture expert Dr. Arvind Rajendran explored the carbon capture economy in Canada and contextualized some of his research within the space. 
On the first day of technical sessions, Dr. David Bressler shed light on research related to biofuels, speaking on the topic of decarbonizing the biomass industry, and his own research into advancing biofuel fermentation processes. Hydrogen HUB consultant and hydrogen researcher Dr. Amit Kumar spoke at a technical session during the second day to share his insights on hydrogen research and the hydrogen market.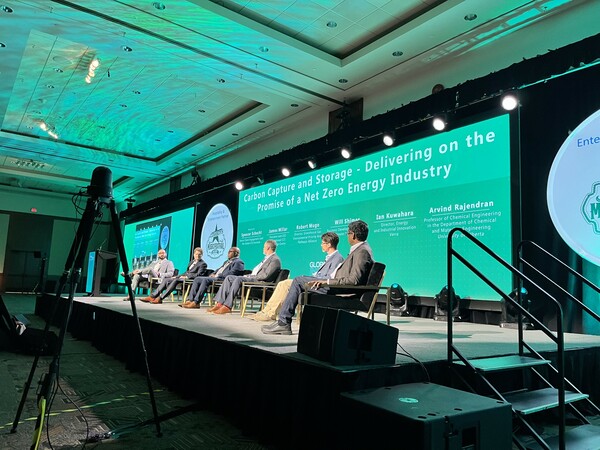 GES 2023 was the first event taking place after the launch of our FES Accelerator Fund. The Fund was created to facilitate more industry collaboration in the energy sector with current and past FES researchers. To learn more about or apply to the Accelerator Fund, click here. 
Upcoming events involving our researchers include a TELUS World of Science Edmonton research showcase on July 8th, with our third round of Energy Explorers, and later in the summer, the K-Days Innovation Fair.
GES 2023