This past weekend, our second class of Energy Explorers visited Telus World of Science Edmonton (TWOSE) to share their research with more than 1,700 people who came to engage with the researchers and learn about climate science and energy. 
Energy Explorers began in 2022 to help graduate students learn techniques for sharing research in meaningful ways. Over three training sessions, the Explorers learn about effective research science communication and create a hands-on activity to help them share their research with a public audience. Following the third session, the Explorers have an opportunity to engage with the public and share their research interest. To learn more about the program, check out our feature blog on Energy Explorers.
With grad students from Engineering, Science, and Agricultural, Life and Environmental Science demonstrating their research, members of the general public were able to learn about renewable versus nonrenewable energy, decontaminating water from the oil sands, hydrogen energy, kinetic energy, biofuels, and more.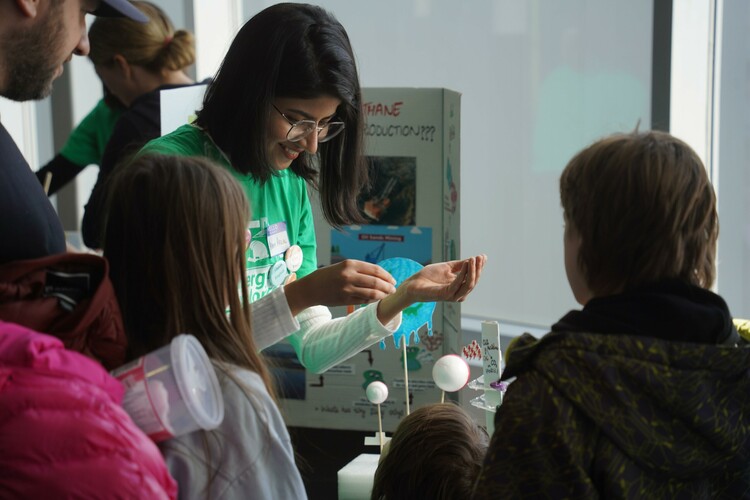 If you missed the Energy Explorers event this past weekend, don't worry! We'll be back at TWOSE with more Explorers on Saturday, May 13 for Science Rendezvous. This STEAM education event is held annually across the country. You can read about Future Energy Systems' award-winning Energy Adventure, which was part of last year's event.
If you're interested in participating in our Energy Explorers program or would like more information, please reach out to Outreach and Engagement Coordinator, Valerie Miller, at vsmiller@ualberta.ca. 
Energy Explorers 2 - March 2023