Shaping the Future of Energy: Future Energy Systems Research Stories 2018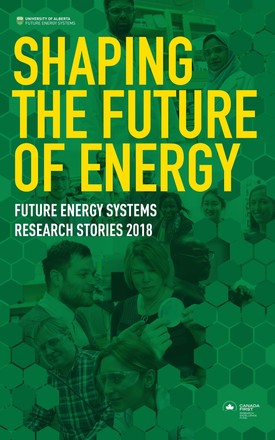 Anne Naeth sneaks prairie crocus flowers into every Powerpoint presentation.
They burned down Larry Kostiuk's hometown because of unleaded gasoline.
When Irene Onyango arrived in Edmonton from Kenya, she was greeted by -40 degree temperatures.
After a year of work on his geothermal engine, David Miller found an unpublished data plot that proved it could never run.
Irum Zahara and Muhammad Arshad use ground chicken feathers to decontaminate water. 
Lawrence Adutwum commutes a quarter of the way around the world to teach machine learning. 
Throughout 2018 our team covered many stories about the researchers, graduate students, and post-doctoral fellows at the heart of Future Energy Systems. This ebook collects some of the year's most popular features in a single volume suitable for general, non-technical readers.
To learn more about the people and innovations behind our world-class research program, click to download:
EPub Edition (iBooks, Kobo) 
Mobi Edition (Kindle)