« Back to News
The design and impacts of resilient climate change policy
Posted on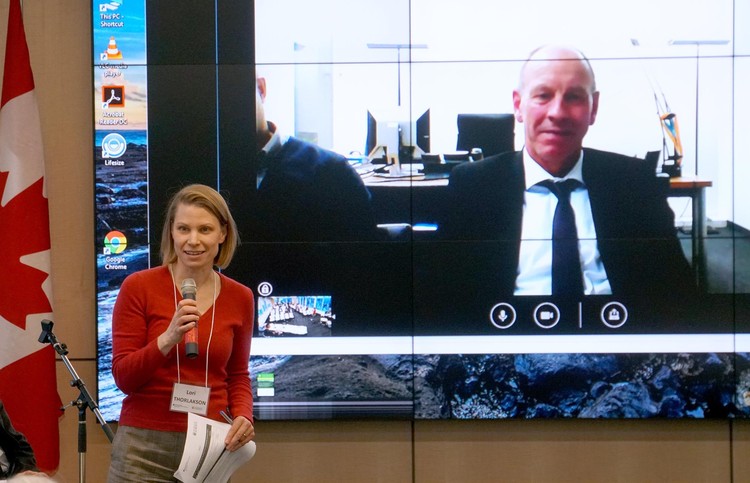 When energy systems change, policy matters.
Through the application of regulations, the use of economic instruments like carbon taxes, and the allocation of funding, governments can fundamentally shape the trajectory of energy systems both within their jurisdictions, and around the world.
Last week, the European Union Centre of Excellence at the University of Alberta partnered with the German Consulate in Vancouver to investigate this reality with a special conference: Designing Resilience – Lessons for successful implementation of climate change policy in Canada and Germany. The university's Vice-President (Research) office and the Kule Institute for Advanced Study co-sponsored the event, along with Future Energy Systems.
Over the course of two days experts from Canada and Germany discussed their experiences with climate change policy, questioning whether it could withstand political shocks like the election of a new government, or economic circumstances that necessitate reliance on higher-emission forms of energy. Panelists also explored the associated consequences and opportunities in two sessions examining its impact on communities and the roles of municipalities in climate change action.
Because the requirements of climate change policy are closely connected to the need for energy systems change, and because the Future Energy Systems program includes a strong social sciences and humanities research group, our initiative heavily supported this event. Participants included Land and Water co-investigator Dev Jennings –– participating in a panel about developing policies that can weather political shocks –– and co-investigator Vic Adamowicz moderating a panel about the resilience of policy in the face of economic changes.
Many questions remain to be asked and answered about the realities of climate change policy in Canada, Germany, and around the world, and by bringing together diverse perspectives from two leading economies, Designing Resilience began a conversation that promises to continue when Edmonton hosts the IPCC conference in March of 2018. Future Energy Systems will remain active in this vital discussion, while continuing to focus on developing energy technologies of the near future.  
Unabridged audio from all conference sessions is available online here.
Subscribe for information about upcoming Future Energy Systems events.
Gallery - Designing Resilience Conference