« Back to News
More than 200 attend Future Energy Systems Inaugural Open House
Posted on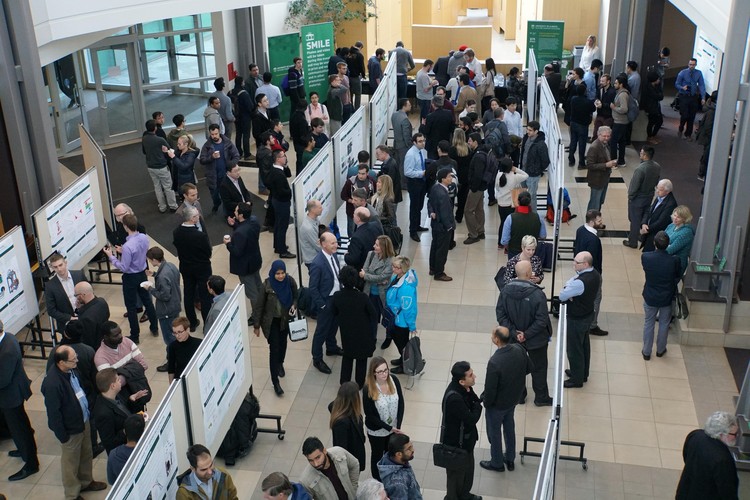 Yesterday, Future Energy Systems hosted an inaugural Open House showcasing more than 40 posters from its research program. Over the course of two hours, more than 200 people visited the TELUS Centre Atrium on the University of Alberta campus to learn about the initiative's research program, meet its researchers, and interact with its students. Guests included members of the university community and representatives from government and industry.
Digital copies of the posters displayed at the event will be made available on this website in the coming weeks. Additional information about each of the initiative's 14 themes and more than 40 projects can be found in the research area. Additional information about each project, and profiles of all Future Energy Systems researchers, will be shared on this website beginning in November.
The next event showcasing the entire Future Energy Systems research program is scheduled to take place on March 14, 2018, and will include presentations of preliminary results. To receive alerts about that and other events, subscribe to the Future Energy Systems newsletter and stay tuned to this website.
Gallery - Future Energy Systems Inaugural Open House