« Back to News
M. Anne Naeth named new Director of Future Energy Systems
Posted on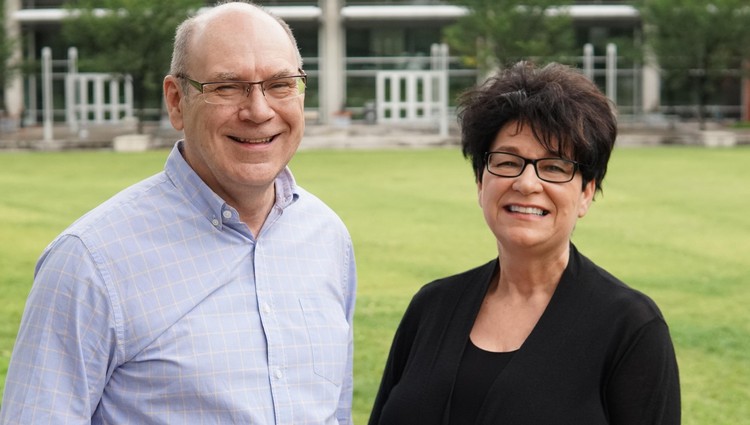 Award-winning land reclamation professor appointed as next leader of $75-million UAlberta research initiative
M. Anne Naeth has been named the new Director of Future Energy Systems, the University of Alberta's largest research initiative. A professor in the Department of Renewable Resources, the Associate Dean (Research and Graduate Studies) in the Faculty of Agricultural, Life and Environmental Sciences, and the recipient of multiple teaching and research awards, Naeth will oversee the next phase of the program's growth.
"We are very pleased to welcome Anne to this leadership role in Future Energy Systems," says Matthias Ruth, Vice-President (Research) at UAlberta. "Her extensive research and administrative experience make her a perfect fit for this program, and her close work with outgoing Director Larry Kostiuk will ensure a smooth transition."
Naeth has been a leader of the Future Energy Systems Land and Water research theme from its inception. Since 2011, she has also served as the Director of the Land Reclamation International Graduate School, a unique, world-class program that brought international students to UAlberta to train and conduct research in the field of land reclamation.
"I am honored and delighted to take on this role with Future Energy Systems," Naeth says. "With close to 70 research projects, more than 110 researchers and more than 320 highly qualified personnel representing 8 University of Alberta faculties and campuses, we have an opportunity to make a significant impact on energy research in Canada, and around the world."
Naeth's appointment coincides with the departure of Future Energy Systems' inaugural Director Larry Kostiuk, who is taking administrative leave to join the government of Alberta for a 6-month position. He will remain involved in the program as the Principal Investigator for one research project.
"When I made the decision to leave, and we began discussing potential successors, Anne's name quickly came to the top of the list," Kostiuk says. "Her administrative and research experience is exceptional, and her understanding of energy is broad and sophisticated. She'll hit the ground running."
More information about Naeth's background and her vision as Director of Future Energy Systems can be found here.
Launched at the end of 2016 with $75 million from the federal government's Canada First Research Excellence Fund, Future Energy Systems focuses on multidisciplinary research that develops energy technologies of the near future, explores how those technologies can be integrated into our current infrastructure, and examines possible consequences for our society, economy, and environment. It also develops solutions for the challenges created by present and future energy systems. Its current funding continues until 2023.