« Back to News
Inaugural Director Larry Kostiuk named Dean of Engineering and Design at Carleton University
Posted on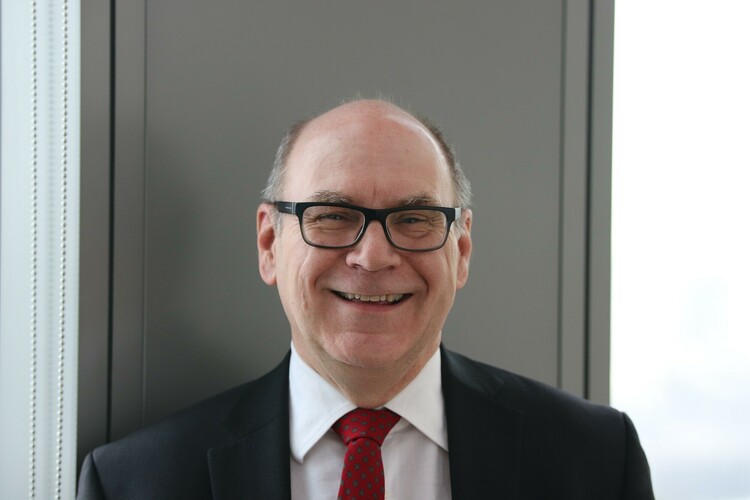 Larry Kostiuk, who served as chair of the Department of Mechanical Engineering for 10 years and as the University of Alberta's associate vice president of research, has been appointed Dean of Engineering and Design at Carleton University in Ottawa.
Kostiuk holds a Bachelor of Science in Mechanical Engineering from the University of Calgary, a Master of Science in Mechanical Engineering from the University of Alberta and a PhD in Engineering from the University of Cambridge. After obtaining his PhD, Kostiuk completed postdoctoral fellowships at the University of Cambridge and the Lawrence Berkeley National Laboratory in California.
He joined the U of A Faculty of Engineering in 1993 and led the Department of Mechanical Engineering for 10 years, during a period of enormous change.
"Larry has played an important role in the success of our Faculty of Engineering," said Dean of Engineering Fraser Forbes. "He was chair of the Department of Mechanical Engineering for 10 years, which was a period of positive, major transition for the department. Thanks and congratulations are in order."
Kostiuk grew up in the Arctic and blended his passion for the North and engineering by establishing Engage North in 2012. Based at the University of Alberta, Engage North connects university students from across Canada with rural and remote communities in the North. Today, the Engage North program has expanded and this year is offering placements in the Beaver First Nation and the Dene Tha' First Nation.
More recently, Kostiuk served as associate vice-president (research) and as leader of Future Energy Systems, a $75-million research initiative launched by the University of Alberta under the Government of Canada's Canada First Research Excellence Fund.
Now on administrative leave, he works as a Special Advisor to the Associate Deputy Minister of the Government of Alberta's Economic Development and Trade Ministry.
Carleton University President Benoit-Antoine Bacon and Provost Jerry Tomberlin announced Kostiuk's appointment to a five-year term as dean Feb. 25. His term begins on July 1, 2019.
"Larry's proven leadership, experience as an academic administrator and his clear vision for our faculty make him a fantastic choice for this key role," said Tomberlin, who chaired the search committee. "Please join me in congratulating and welcoming him to the Carleton community."
A well-respected educator, Kostiuk is widely published in the field of mechanical engineering and has provided consulting services for engineering firms since the 1990s. He was appointed as a Fellow of the Canadian Society for Mechanical Engineering in 2011 and the Canadian Academy of Engineering in 2012.
"My impression of Carleton University, and especially the Faculty of Engineering and Design, is one of energy and optimism, pride and professionalism, and a continuing desire for teaching and research excellence," said Kostiuk.
"I'm excited to help shape a collective vision for the future. I believe strongly that academic institutions must recognize the value of balance: balance between teaching and research; specialism and interdisciplinarity. We need to dare to nurture a mix of foundational and explorative pursuits in an environment that is both stable and innovative. A key part of this balance must come from being an equitable, diverse and inclusive community."
Kostiuk is the second U of A engineering professor to be appointed as an engineering dean in recent years. In 2017, chemical engineering professor Suzanne Kresta was named dean of engineering at the University of Saskatchewan.