« Back to News
FES community members aboard Ukrainian International Airlines flight PS752
Posted on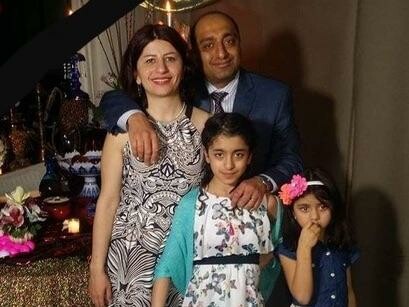 This morning we were deeply saddened to learn that two members of the Future Energy Systems community were among the 176 passengers who tragically died in the Ukrainian International Airlines flight PS752 crash. 
Dr. Mojgan Daneshmand and Dr. Pedram Mousavi, wife and husband, were returning home to Edmonton from Tehran, along with their daughters, Daria and Dorina. All of their names can be found on the passenger manifest published online, and now widely reported. 
Mojgan was a Professor in the Department of Electrical and Computer Engineering, and held the Canada Research Chair in Radio Frequency Microsystems for Communication and Sensing. Pedram was a professor in the Department of Mechanical Engineering, and held the NSERC-AITF Industrial Research Chair in Intelligent Integrated Sensors and Antennas. 
Both Mojgan and Pedram were Future Energy Systems Principal Investigators, leading projects that explored the use of wireless sensing and power technologies in energy applications. Their groups included seven FES graduate students, post-doctoral fellows, and other highly qualified personnel. The FES admin team and our entire community will now rally around these young researchers, to support them during this difficult time.
Our work in FES necessarily draws our attention to the future; how our research can influence the evolution of our society. But on tragic days like this, we join thousands of people around the world in being reminded that our lives are anchored in the present. 
Mojgan and Pedram made positive contributions to our society. Their work will endure thanks to the mentorship and scholarship they contributed within their fields, but our future is dimmer for their departure, and sadder for the loss of their daughters. There is too much reason for mourning today. 
On behalf of all members of the Future Energy Systems community, I offer our deepest condolences to their loved ones, friends, and colleagues. We have been contacted by officials at the Canada First Research Excellence Fund, who extend their condolences as well.
For those of you who, like me, are receiving this news with grief, the University of Alberta encourages you to reach out and seek help if needed. 
With deepest sympathies,
M Anne Naeth,
Director, Future Energy Systems