« Back to News
Energy Talks connects communities to the realities of energy systems
Posted on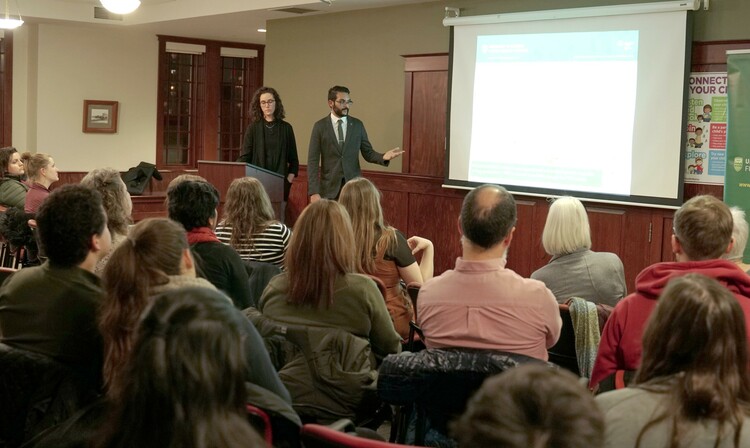 Yesterday, Future Energy Systems Masters students Andrea Miller and Sonak Patel connected communities with energy, in more ways than one. 
The second installment of the monthly Energy Talks lecture series at the Edmonton Public Library was attended by more than 45 people interested in learning about energy systems and their complexities. 
The topic was apt for the venue: a discussion of the roles that Indigenous and non-Indigenous communities can play in shaping the future of energy through self-led renewable projects. Andrea and Sonak outlined examples from their own research about the impacts that these community energy projects can have, as well as what can spark them and what problems they can face.
"One of the benefits of renewables is that a lot of them are easily scalable," Andrea said. "You can start with one solar panel, or go up to a whole field. It allows smaller groups to get involved of their own prerogative."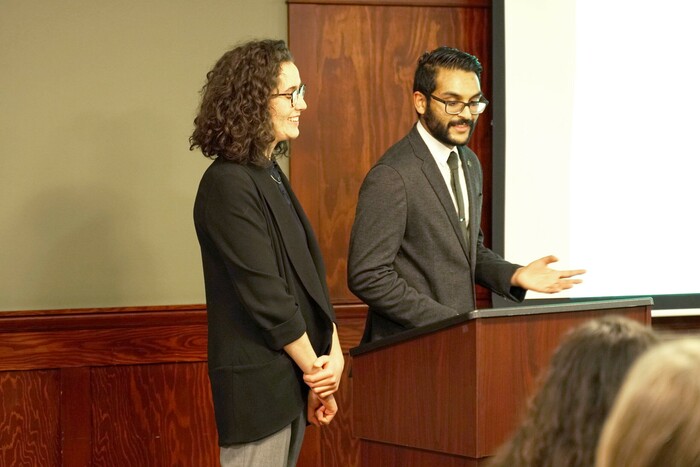 To begin their talk with some context, Sonak and Andrea presented a map created by the team working on the Future Energy Systems project Measuring the Costs and Benefits of Energy Transitions, which lists all the renewable energy projects across Canada. The explained that, historically, hydroelectric power has dominated the field of renewables in Canada.
"Around 2000, though, we see a change," Sonak said. "The number of new hydroelectric projects drops off, and we start seeing other sources taking off. Wind in particular, starts appearing more, and solar increases too." 
Renewables can be attractive for a number of reasons. They found that concerns about climate change figure into decision making, but so does economic merit, and other reasons such as following examples set by other communities that have already made a similar investment.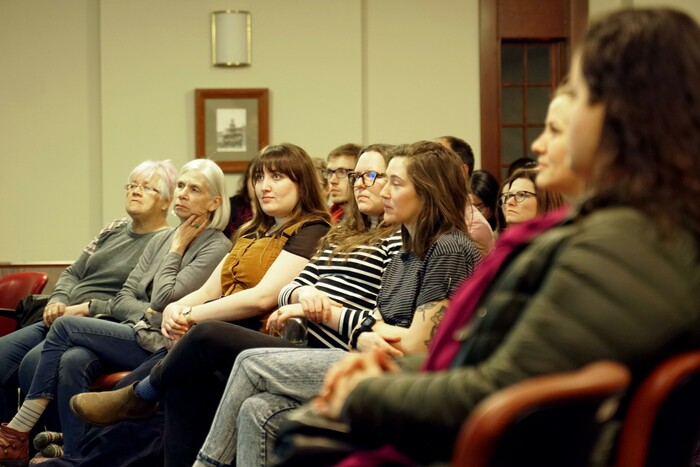 "One of the interesting cases is communities that are off the grid. Renewables can be an ideal way to generate power, and maintain self-reliance," Andrea said. Off-grid adoption is not without challenges, though.
"With the grid, you can sell energy back into the system," Sonak explained. "Without, you then have to consider the problem of storage." However, the design of such a system is a question for another talk. "We leave that to the engineers!"
The aim of Energy Talks is to connect University of Alberta researchers to the broader Edmonton community, and answer questions that people may have as society faces the broad challenge of energy problems and the energy transition.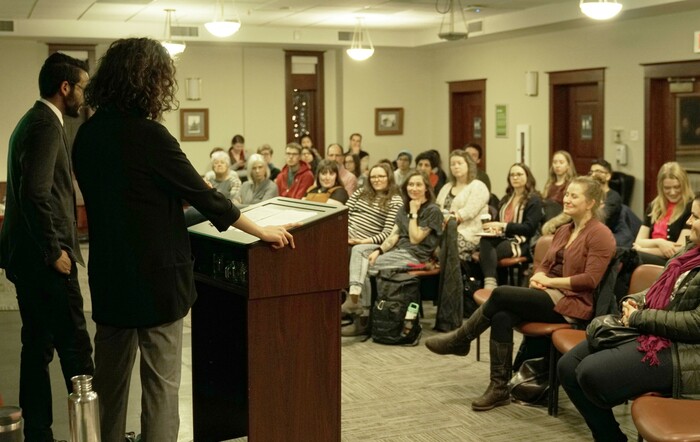 The next Energy Talk is March 25, where Future Energy Systems PhD Candidate Stephanie Ibsen will be presenting "The Dirt on Soil Invertebrates and Reclamation." If you would like to be notified of future Energy Talks, subscribe to our newsletter.  
------------------------------------
To learn more about Sonak and Andrea's work in Measuring the Costs and Benefits of Energy Transitions, click here.