« Back to News
Director M. Anne Naeth awarded the University Cup
Posted on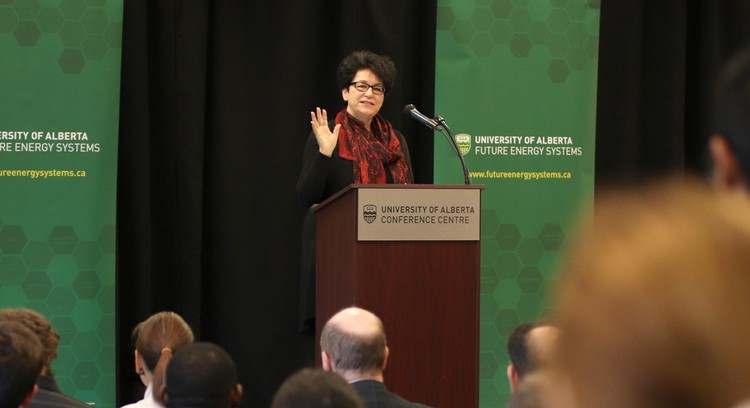 Since it was first awarded in 1996, the University Cup has received special recognition at the University of Alberta. Steeped in university history and traditions  (the cup itself dates back to Athabasca Hall in the 1920s)  it has become the highest honour conferred on a faculty member at this institution.
It celebrates academics who bring together:
Outstanding teaching
Leading research
Exceptional service to both the university and broader community.
This year, Future Energy Systems Director M. Anne Naeth was one of two University of Alberta faculty members to receive this honour.
Anne joined the University in 1988 as a Research Associate and Sessional Lecturer in the Department of Soil Science. She has published more than 100 refereed journal articles, more than 200 scientific reports, nearly a dozen refereed books and other major publications, 250 research articles in conference proceedings and authored over 200 technical reports.
Anne has chaired and worked as a committee member for numerous local, national and internal professional meetings and activities. She has worked for decades as a scientific advisor for land reclamation with Parks Canada and completed numerous restoration projects for parks.
She shares some of her thoughts on teaching and research here:
To read more about Anne, click here.