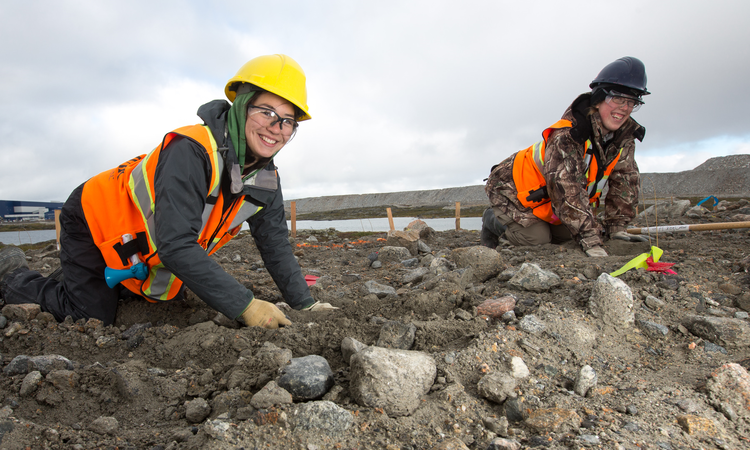 Land Reclamation International Graduate School enters new era with Emerald Award
When energy production projects reach the end of their useful lives, how they're decommissioned can have a significant environmental impact on the land and water around them. This has been understood in the mining and extraction industries for decades, and it's becoming ever more important as companies face increasing regulation and public expectation about returning sites they have disturbed to a healthy useable state. 
Debates ensue about what 'healthy' can mean –– a return to how the land originally was, or a new intentional design that could support the battle against climate change. For instance: should more trees be planted in a place than previously existed there, to help remove CO2 from the atmosphere?
These questions, and the techniques that enable the reclamation of disturbed sites, have been the focus of the Land Reclamation International Graduate School –- LRIGS –– since it launched in 2011 with a five-year NSERC CREATE grant. First imagined, built, and led by Anne Naeth (now the Director of Future Energy Systems) LRIGS brought students from around the world together for the first time to build skills and expertise in land reclamation.
This summer, it was recognized with an Alberta Emerald Foundation award, and a video was produced to highlight the program's mission –– a mission that is evolving. 
Broader Mandate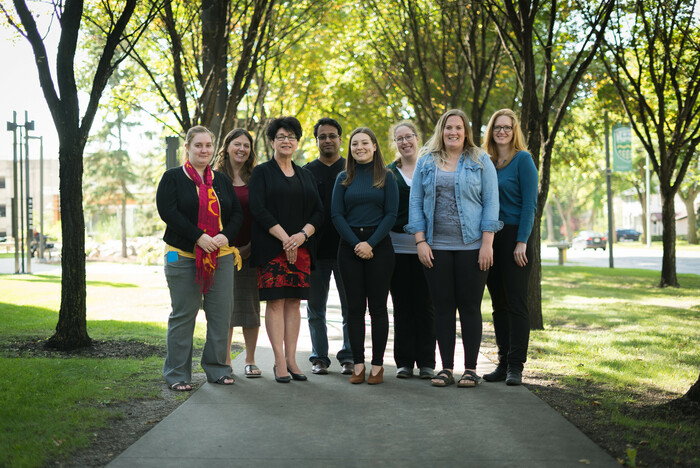 The LRIGS team. Photo credit: Hoopla Media and Colleen Nuc.
With its original funding LRIGS provided stipends for students, annual international trips to reclamation sites across Canada and around the world, professional development, short courses, and networking. This award-winning approach trained dozens of professionals who are now doing groundbreaking work in the reclamation industry, and benefited a number of students who are continuing their research in the FES Land and Water theme. 
"This is about more than just getting a degree, we are helping students to prepare for life as a professional, a career as a professional," Anne explains. "We also help them develop and learn about the soft skills that will supplement the basic scientific background that they have."  
That focus on professional training remains a strength. Since the conclusion of LRIGS' NSERC funding, and the advent of Future Energy Systems, the program's mission has evolved to further its reach. 
"We're keeping the name but instead of focusing on programs for graduate students, we're delivering graduate-level training to everyone who wants to learn about reclamation –– undergrads, grad students, and post-doctoral fellows," she continues. 
Stipends are no longer available, and field trips will be rare, but a program of on-campus educational events will bring top researchers and active industry professionals to the U of A to share their land reclamation knowledge with a diverse audience –– especially those interested in energy projects. 
"We have to remember that any time you develop an energy project, whether it's an oil sands operation, a solar array, or a wind farm, there will be impacts on our land and water," Anne elaborates. "Engineers, scientists, business scholars, economists, and social scientists can all benefit from knowing what's involved with land reclamation when those sites are built and decommissioned." 
LRIGS events will be promoted to Future Energy Systems personnel, and students from any discipline can join LRIGS to access unique training opportunities in both reclamation and professional skills. Members can also participate in a unique mentorship program, putting them in direct contact with professionals working on land reclamation in industry, government and other sectors. 
"You have the opportunity to be mentored by people who work every day with major energy producers. Whether you plan to have a career in reclamation, or to work on energy projects, in government, or even in academia, knowing how this process is done can be a serious advantage to your future career," Anne adds. 
Emerald Award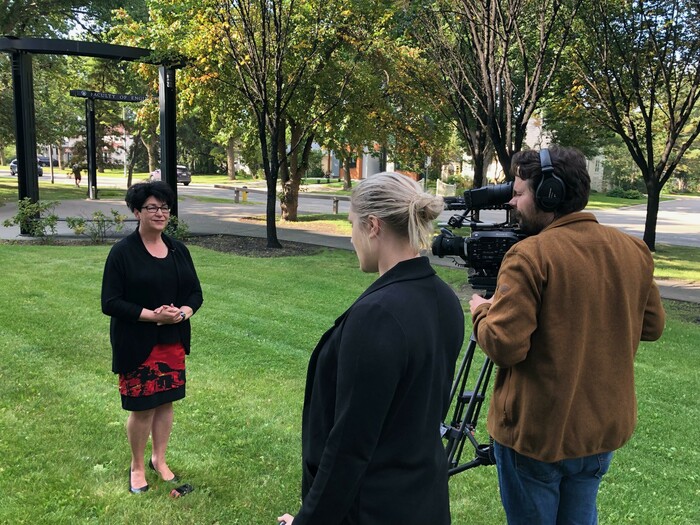 The unique structure of LRIGS and holistic focus on all aspects of land reclamation has certainly been catching attention –– including that of the Alberta Emerald Foundation.
The Emerald Awards are unique to Alberta –– the only accolades of their kind in Canada that showcase environmental excellence across all sectors. Every year, winners are announced in categories ranging from small to large business, education programs and not for profits. 
At this year's 28th edition, LRIGS took home the trophy for Post-Secondary Education. Some other winners included the Edmonton and Area Land Trust, the Goodwill Edmonton Impact Centre, and the Indigenous Electricity Technical Working Group. 
"Receiving this award as we launch the second phase of LRIGS is very exciting," Anne says. "We were honoured to receive the Edward M Watkin Award in 2013 for innovation in education, and now the Emerald Award confirms that, in our next iteration, we're poised to make a real difference in environmental training at the U of A." 
In recognition of the Emerald Award, a documentary crew from Hoopla Media visited the U of A last month and produced a video about LRIGS. On October 6, that video premiered alongside others featuring fellow award winners at the Metro Cinema in Edmonton. It can be viewed here. 

If you would like to join LRIGS and participate in learning, training, and mentorship programs, click here.