At TELUS World of Science Edmonton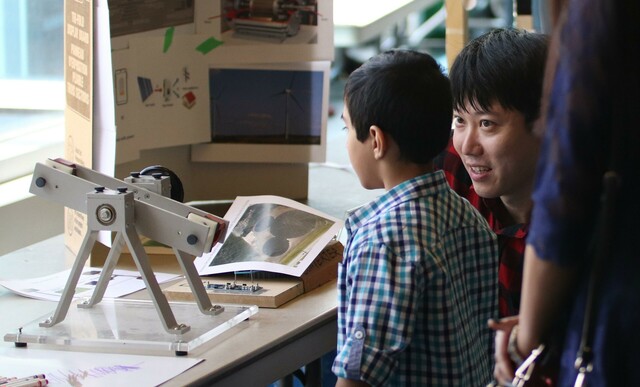 Discovery Energy is a monthly residency at TELUS World of Science Edmonton that features groundbreaking research exploring the many sides of the energy transition. Presented by experts from the University of Alberta's Future Energy Systems research program and Energy Systems Signature Area, Discover Energy is a fun and engaging way to learn about energy through hands-on tabletop activities. Contact fescom@ualberta.ca with any questions.
Upcoming Dates
Sunday, December 22, 2019 12:00 - 3:00 pm - Bacteria!
With Cerrise Weiblen, from the project Bioconversion of Single-­Carbon Effluents into Biofuels and Biofuel Precursors.
Monday, January 20, 2020 1:00 - 4:00 pm - Enlightened City
With Carolina Quiroz Juarez, from the project Operational Decision Support for Smart Grids.