Research to the Real World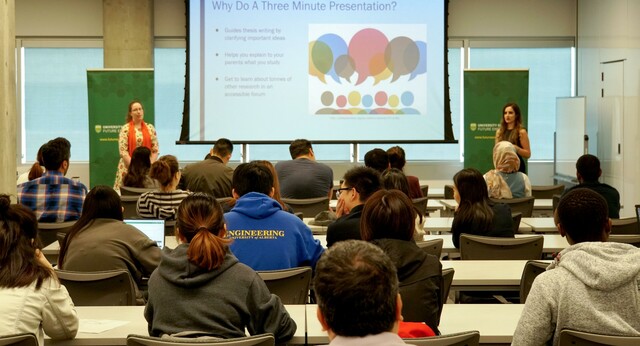 Have you wondered about what you'll do after grad school?
Are you interested in developing your professional skills?
Are you worried you don't know enough about the jobs 'out there'? 
Help make your transition out of grad school easier by attending "Research In The Real World", a two-day event featuring a series of professional development workshops and an industry mixer that will include an exclusive "lightning" poster session –– special training for registrants provided in advance. Attend sessions offering practical advice, hear speakers from a variety of fields, and start your network. It's not just what you say, it's how you say it. Come and learn about how!
When: February 19-20, 2020 
Where: University of Alberta (rooms TBA)
This event is co-hosted by Future Energy Systems, Energy Systems, Faculty of Graduate Studies and Research, and the Land Reclamation International Graduate School.
Click here to register to receive email updates about this event