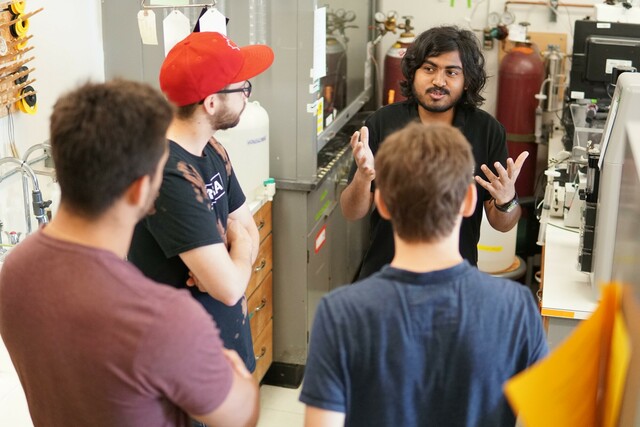 Future Energy Systems involves researchers, graduate students, and post-doctoral fellows from 8 University of Alberta faculties and more than a dozen departments. The Peer Research Shadowing program gives FES members the opportunity to spend a day with counterparts from different fields, observing and participating in their daily routine. 
Participants and hosts can register below. Once you have registered the FES administrative team will contact you with information about potential opportunities, and coordinate between participants and hosts. Shadowing opportunities will be updated every semester and communicated to registered participants.
To spend a day with another group:
Participant Information & Registration
To host a participant for a day:
Host Information & Registration
At the end of each semester, the most active host and most active participant will receive special recognition for their involvement in the program!